Book recommendations for the summer of 2022
The Stockholm School of Economics (SSE) Executive Education is ranked highest in the Nordics and Baltics for management and leadership development, and is now in tenth place in the world for open programs. For the summer, we would like to recommend some books that challenge thoughts, habits and perspectives in a time of change.
Wishing you a summer of inspiration!
---

The Shibboleth Effect: Leadership, Art, and Human Responsibility
Author: Julia Romanowska
Recommended by: Pernilla Petrelius Karlberg, researcher at the Stockholm School of Economics and the head of the open programs Executive Leadership Program and Offentliga Sektorns Managementprogram (Public Sector Management Program) at SSE Executive Education.
"Julia Romanowska is a percussionist with a degree from the Royal College of Music as well as a Doctor of Medicine from the Karolinska Institute. She has developed a concept for teaching leadership based on exposing managers to intense artistic experiences – to open them up to major, difficult existential questions about power, responsibility, and human dignity in a new way. That makes them better managers.
In her thesis, Romanowska conducted experiments in which she followed managers through different manager development programs. One group went through a more traditional program that gave them support and tools they could use in their roles as managers. They reported feeling that they had become better at their jobs. However, their co-workers reported no such difference. The other group went through Romanowska's program, which was based on shibboleth. Afterward, this group of managers testified to having a feeling of greater uncertainty and doubt about their ability. Their co-workers, on the other hand, found that the managers had become more engaged, more present, and more in contact with their co-workers. Simply put, they became better managers. By measuring and comparing blood samples, Romanowska was also able to show that those who had gone through her program had an enhanced ability to recover. It was evidence that the managers had become more resilient through the shibboleth effect.
A shibboleth is an experience, an art performance. In her book, Julia Romanowska describes the works that she has built up together with musicians and dramatists and used in her experiments. By alternating devastating writings about the Holocaust with music, the participants were subjected to a traumatic experience that created, among other things, anxiety, reluctance, and uncertainty. It wasn't always a comfortable experience; it could also be traumatizing. It made people start asking themselves existential questions – about power, responsibility, values, empathy, and human dignity. It turned out to be helpful to managers who work in complex organizations in which there are always different interests, competing demands, conflicts, and limited resources. It helped them to reflect, conduct a dialogue, and find ways to collaborate.
Romanowska subjected her program participants to several hours of performance. We have tested shibboleth, albeit at a smaller scale in our program, and still achieved the effect that managers want to discuss difficult questions in a different way – that they have been given different perspectives. The book blends facts with powerful stories and maintains an academic and yet accessible format. It's an unusual book about personal development, leadership, and taking on life's big, important questions."
---

The Spy Who Came In From the Cold
Author: John Le Carré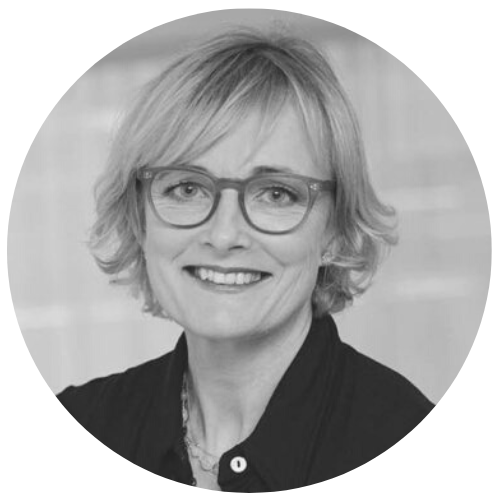 Recommended by: Katarina Hägg, CEO, SSE Executive Education
"The Spy Who Came In From the Cold (1962) is a classic spy novel and was British author John Le Carré's breakthrough work. Le Carré, who died a couple of years ago, was known for his stories of Cold War espionage. He worked for British intelligence in Bonn and Berlin, spoke German and French fluently, and is considered to have given credible descriptions of how the intelligence services work – far from the slick images conveyed by the Bond movies of the same era.
The Spy is a smart, elegant, and dark tale. At the center of the story is Alex Leamas, a disillusioned British spy who is sent to the DDR on one last assignment as a fake defector. In addition to the assignment itself, we follow how he oscillates between East and West, between ideology and cynicism, between the hope for a life of his own and his duty as a civil servant in Her Majesty's service. The many period details – typewriters leaving imprints on stationary, rolls of microfilm hidden in cans of tobacco, newspapers rolled up to send a signal – give the book a cinematic feel. It is easy to find yourself transported back to the Cold War and the gray dusk of London or Berlin. Nothing is what it seems to be, everyone has their own secrets, and people are ruthlessly replaceable pawns in a game between superpowers. In the summer of 2022, it all feels disconcertingly topical.
This is no cozy mystery for lazy reading in the sun, of course, but there will be rainy days too. And on those occasions, especially with a little jazz in the background, Le Carré's breakthrough novel offers a thrilling tale that will take hold of you and stay with you. There's a new Swedish translation just in time for the book's sixtieth anniversary, and – for those who prefer listening – a summer serial handsomely produced by Radio Sweden."
---


What we owe each other
Author: Minouche Shafik
Recommended by: Emma Stenström, Program Director of Leadershift at SSE Executive Education.
"Summer is a time for reflection. What kind of economic system have we built? How could it be different?
I spend almost all of my waking hours mulling over questions like these. Even in Sweden, which is such a prosperous country, we are bad at making the most of each person's potential. How can we be better? Here is some reading that might provide inspiration:
First up is What We Owe Each Other: A New Social Contract for a Better Society by Minouche Shafik, the Director of the London School of Economics and Political Science (LSE).
 t's not exactly beach reading, but her mix of economics, philosophy, policy, and common sense is interesting. In brief, she argues that our social contract has been broken and that this is one of the causes of the rifts we see in society. She offers concrete advice for how we can do a better job of making the most of everyone's talents, including distributing resources more equitably."

Winners take all
Author: Anand Giridharadas
"Number Two is really thought provoking – kind of slap in the face to people like me who really want to make the world a better place. It's journalist Anand Giridharada's Winners Take All: The Elite Charade of Changing the World.
Ouch. This one hurts to read. Here the focus is on all our good intentions but also on our hypocrisy – how all of us who are privileged but want to do good are fundamentally unwilling to give up any of the advantages we enjoy. Taking that message to heart requires a healthy measure of self-awareness and self-distance. If you've got these, then I can highly recommend the book!"

Girig-sverige
Author: Andreas Cervenka
"And finally, a book in Swedish for those who read in that language. It's the most talked-about book in my circle of acquaintances: economics journalist Andreas Cervenka's Girig-Sverige. Så blev folkhemmet ett paradis för de superrika (Greedy Sweden: How the Welfare State Became a Paradise for the Super-rich;"
The same theme again: the rifts in society and the question of how we can create a society that is more inclusive. It's chock full of figures and statistics, controversial to many, but oh so interesting to ponder and to discuss – especially with others."
---
THE WORLD NEEDS GREAT LEADERS. BE ONE!
We offer a wide range of educational programs. Find the right education for you >>